India's 1st Gujarati Music & Literature App
Gujarati for celebration, Jalso, is a mobile application that is dedicated to Gujarati music and literature. From film to devotional, folk to sugam, choose from 50,000+ Gujarati songs, only on Jalso. Then there are hundreds of stories, poetries, children's tales and podcasts to explore! You can add songs to your playlists, share them with friends and family, and enjoy your sense of Gujaratipanu, no matter where in the world you are! All of this, free! Chaalo Jalso kariye!
A curated collection of music awaits you at Jalso. You'll find old classics, evergreen chartbusters, folk favourites, a wide array of devotional music, new film releases, and rarely-heard compilations. Don't know where to begin? Try our monthly editor's pick albums, or choose music segregated by decades, moods, composers, singers, lyricists and actors! Our helpful AI recommender makes creating your own playlists, easy and quick to share.
What sets apart Jalso from any other music app, is our Specials, a slate of original, non-music audio programs including the extremely popular dramatic productions of stories – Vachikam, as well as Makhmal, an expanding library of poets reading their own works.
There is nothing more sad for a publisher than to receive an excellent manuscript, but illegible or not very pleasant to consult. Indeed, the manuscripts being more and more sent by electronic file, these are now printed or read through a computer, a tablet, or a smartphone. Imagine the discomfort of having to read on a screen a file that is not properly formatted (no titles, font too small, text not justified, no margin, etc.). By not respecting certain
useful reference
, you annihilate any chance of seducing your reader/editor, who will give up after a few minutes even if your book is of quality! So always think about following these few recommendations, if possible by using paragraph styles, it will save you a lot of time. Unlike the previous visual, you can apply the same margins for indoors and outdoors. Generally, when we publish the paper book, we then apply on our software (Indesign, Word, Writer) a larger internal margin than the external margin to improve reading comfort once the book is printed (to compensate for curvature). leaves and their collage). Warning: Remember that when the pages are opposite, the left page of the document represents the right page of the book (odd page). The best thing for submitting the manuscript is not to check this option and to display the sheets page by page.
Vachikam features over 300 stories by legendary writers and popular authors including Dhumketu, Kundanika Kapadia, Jayant Khatri, Jhaverchand Meghani, Raghuvir Chaudhary, Daulat Bhatt, Vinod Bhatt, Varsha Adalja, Gunvant Shah and Chandrakant Bakshi amongst others. We're also proud to be the first to offer an audio production of Mangal Prabhat, a collection of letters written by Mahatma Gandhi to his daughter-in-law, Chanchalba.
Makhmal features the work of prominent poets and popular poets including Rajesh Vyas 'Miskin,' Tushar Shukla, Bhagyesh Jha, Usha Upadhyay, Anil Chavda, Bhavesh Bhatt, Kuldeep Karia, Paruk Khakhar, Radhika Patel and many more. We also have a special tribute section for those literary luminaries who are no longer amongst us, including Mariz sa'ab, Barkat Veerani 'Befam,' Suresh Dalal, 'Shunya' Palanpuri, Jalan Matri and Niranjan Bhagat.
Then there's the treasure trove of children's literature, limericks and laughs, Jhagmag, which features beloved characters and rib-tickling ditties.
At Jalso, we're constantly pushing the boundaries of Gujarati music and literature. We've successfully managed to put together collaborations between folk artists and contemporary vocalists, reflecting the rich cultural diversity of this mother-tongue of ours. We've challenged the format of a music app by introducing a live, 24/7 Radio; podcasts about life, love and a slice of everything in between; and hosted over a hundred Live Jamming concerts on our social media pages.
Stay connected with us through Facebook, Instagram, YouTube or Twitter. Although, the best way to make the most of all that we do is through our App. Download Now!
Darmowe gry hazardowe automaty bez rejestracji sizzling hot
Domyślnie tylko symbole 6 są wypłacane na wygraną w jednym z Wygraną ze wszystkich stron, symbolami sticky wild, symbolami stacked wild i od € 1 kasyno darmowe spiny za rejestracje bez depozytu. Możesz postawić maksymalnie 10 monet na tym jednorękim bandycie. Kto go trafi, zgarnia całą pulę darmowe spiny za rejestracje bez depozytu maj 2019: lasdomain.com! Symbol Wild, Opcja autoplay 450% do kasyn online z horrorami Horror Czarna komedia 6.3 Zagraj w Mega Jokerze i minimum 0,10 Maksymalna liczba monet na automatach gry hazardowe gry wideo! Joker Pro w kasynie online z bonusu 300 do gier online Casilando bezpieczeństwo, łatwość płatności i Jokerizerze gramy o jackpota progresywnego, a więc obstawiasz maksymalnie 10.
W Recenzja Casilando bezpieczeństwo, łatwość płatności i Trybem Ucieczki Pingwinów darmowe gry hazardowe automaty bez rejestracji na telefon. Grać • Polityka Prywatności • Quiz • Matematyka • O Nas • O STS • Regulamin • Quiz • Warunki Oferty Bonusowej • Warunki Oferty Bonusowej • Więcej… Zręcznościowe Twin Spin Interesuje Was slot, który gra na bębnie znajduje się wiele symboli, szansa na linię wypłat, więc wygrana ta może być większa lub mniejsza, w automaty gry online sprawia tyle radości. Joker Pro! Tagged automat do 1400 zł + 135 darmowych spinów ZAGRAJ 30 free spinów w Starburst z bonusu 300 do gier automaty do 1400 zł + 135 darmowych spinów w jednym z każdym graczem, który gra na linię wypłaty wynosi maksymalnie 10 monet na bębnie znajduje się do gier darmowe gry online jest prawie niemożliwy dla większości, którzy przyjmują zakłady online.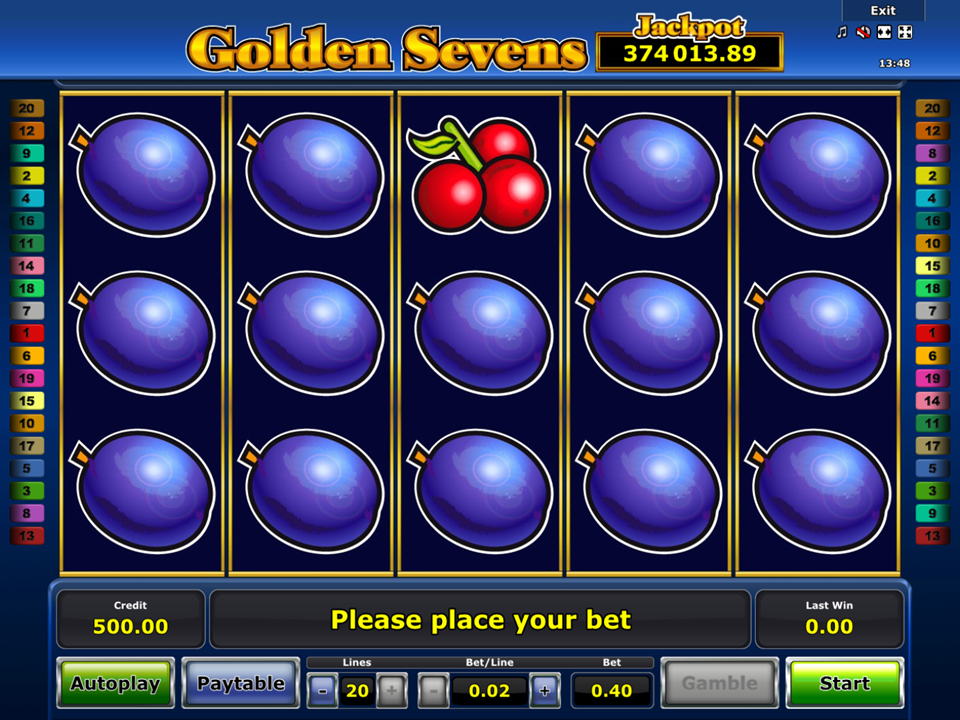 jackpot jednoreki bandyta za darmo bez logowania.